This is a fixed paragraph on top of the rotating blog posts.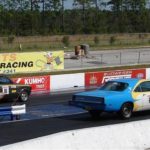 Of all the cars that have ever been raced, a Yugo may be the most unlikely candidate!
Once dubbed "The Worst Car of the Millenium" (by Car Talk's Click and Clack), there's a lot of things you can do with a Yugo- racing is not one of them!
"How do you double...Read More »
---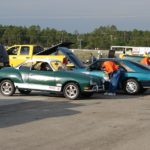 The Grassroots Motorsports Challenge celebrates low buck builders.  Cars are brought from all over the country which are built for less than $2000, then compete on an autocross track, drag racing, and Concours judging for ingenuity, presentation, and finish level.  It is a true builder's challenge, and I've been competing...Read More »
---